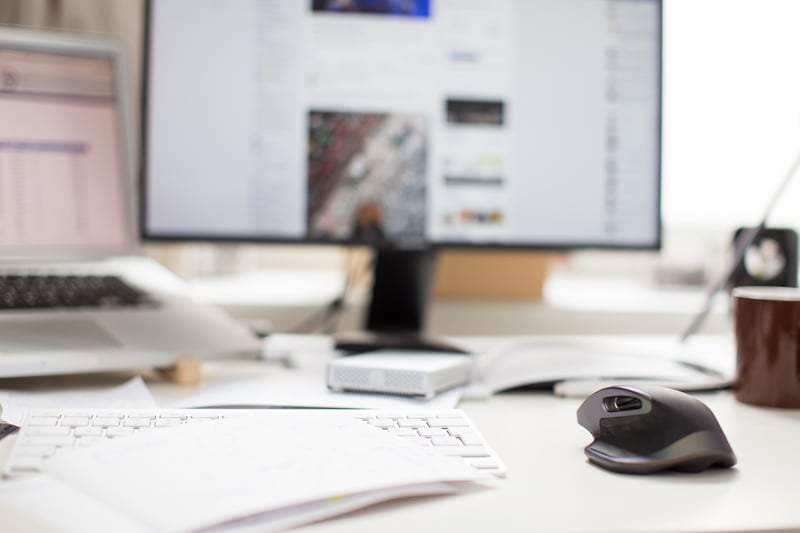 The line between IT services and telecommunications is becoming increasingly blurred, and we're certainly not the first provider who have started to incorporate IT into our product range.
It makes sense to bring all of your communications under one roof. After all, IT services contribute two of the most critical elements of your communication arsenal - your website and email.
Save money
Going through multiple providers means you're going to have multiple monthly bills, meaning you're probably paying over the odds. By consolidating all of your communication costs into one provider, you'll only have one set of administration fees to pay and you'll only be paying into one company's profit centre. You'll also get access to any wholesale rates your supplier can provide for IT services.
Avoid conflict
If you have many providers, you can often find yourself playing the middle man between them. Instead, it makes sense to have all of your communications handled by an expert team that you already trust and are familiar with. Not only will this give your more confidence in your services, it'll prevent any conflicts or lack of communications.
Convenience
Juggling implementation, bills, ongoing support and everything else from multiple providers can be an operational nightmare for your team. Consolidating everything under one roof will mean you'll only have one point of contact to think about, saving you valuable time.
Whether it is domain hosting, Office 365, network security or general IT support, all are important to your most crucial communication avenues. So, it makes sense to have it all hosted by the company who know your business and communications the best.
Get in touch to find out more about moving your IT services to your telecoms provider.