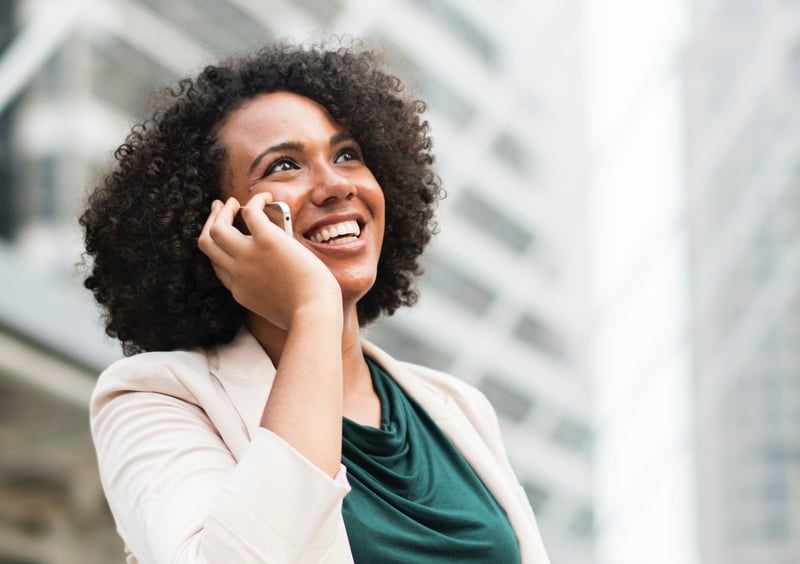 Whether it's in the office, on the road, travelling globally or working from home, Ericsson-LG delivers a consistent experience enabling you to make the most of your communications investment wherever you are. Work is increasingly less about a location and more about having access to the tools and connectivity required to do your job. The Ericsson-LG iPECS delivers a range of mobility solutions designed for today's business.
Deliver the same powerful iPECS user experience regardless of device, network or location: the power of the iPECS communication platform remains the same ensuring your team always have technology they understand and know they can rely on.
Be more available to your customers: improve customer service by making sure your teams are more available to your customers. Receiving and responding to a call can often be the difference in winning and losing business. iPECS technology ensures teams can respond quickly wherever they are.
Free your team to work where and when they want: using Ericsson-LG iPECS technology you can enable secure and simple access to your communications platform regardless of location. Utilising Communicator smartphone app, PC based soft phone app, Wifi handsets, DECT handsets or UC applications iPECS frees your team to communicate wherever they are.
Deploy mobile working with clear and manageable costs: mobile working can often be a costly exercise if deployed without clear visibility and cost control. Utilizing iPECS technology and applications you can deploy BYOD (bring your own device) solutions, home working and international access without losing control and without facing high call charges. iPECS mobility solutions all link directly back to your main communications platform ensuring you utilize the best call rates, access technologies and maintain full visibility and control of every call made regardless of location.
Make more of your smartphone investments: with typical smartphones costing in excess of £500 making sure you get return on investment for your team is critical. iPECS helps you make more of your mobile assets and save money by reducing expensive tariff use and helping you manage costs.
Ericsson-LG iPECS technology helps you to make the most of all of your teams and devices ensuring that critical communications can always be delivered simply, securely and cost effectively. Start winning with the power of iPECS technology today by contacting your iPECS Authorised Reseller and discovering how mobile working solutions can help your business.
Contact a member of the Sirus team today to discuss how we can help you become mobile! Either call us on 0333 222 1133 or click here