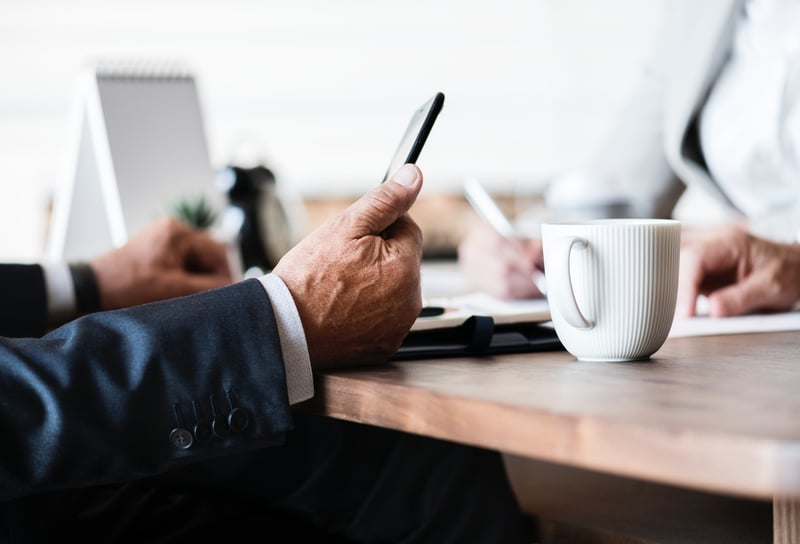 Fewer and fewer employees have the "luxury" of sitting at their desk all day tethered to their landline. This has always been the case for field based sales people, but nowadays most office based staff have to be mobile. They shuffle endlessly between a series of meetings in different locations and are rarely at their desk. Remaining in contact with their boss, their colleagues and their clients can be a major headache!
Yes, you probably have a mobile phone, but does everyone have your mobile number? Wouldn't it be simpler if your mobile phone number was the same as your office extension, so when your desk phone rings, your mobile does too! That is the intention behind Sirus's mobile twinning service.
The benefits of mobile twinning include
Better customer service
Your customers, internal or external, only need one number to contact you whether you are at your desk or on the move.
Project a consistently professional image
With mobile twinning enabled, missed business calls are redirected back to your PBX Voicemail message rather than your personal voicemail. As well as being more professional this allows callers to access additional service options where applicable, and it keeps all your professional voicemails in one place.
Maintain your privacy
Mobile twinning eliminates the need for you to give out your mobile number to clients or colleagues. As well as helping to prevent unwanted work calls at weekends, evenings and holidays, it means that callers do not have the dilemma of which number to call you on.
Provides access to advanced system features
Imagine if you could utilise all the cool things your office phone system can do, from your mobile. With mobile twinning, features like speed dialling, conference calling, hold and transfer, work voicemail access and paging are easily accessible, from your mobile phone.
Reduced the cost and administrative burden associated with home working
Managers often underestimate the workload associated with preparing and processing homeworker's expense claim. With mobile twinning, these costs are eliminated and the admin reduced.
Want to know how mobile twinning could help you and your staff? contact us on 0333 222 1133 for more information.