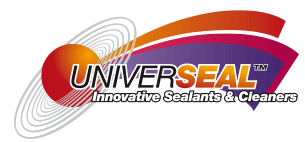 Who are Universeal Sealants?
Universeal is a leading company in its field of technology, constantly engaged in the research for innovative products. Now, after extensive research and tests, a range of outstanding products that reach new boundaries has been borne.
Today Universeal's quality is here to set new standards, with products that will clean, protect and enhance the walls and floors of airports, hotels, restaurants, company buildings and homes all over the globe; delivering advanced technology for the tile and stone industry for professional results.
Requirements
Universeal were looking to relocate their offices to ensure they had more warehouse space as they had just been awarded large contracts from some well none retailers.
Due to the location of the new office and the location of some of the employees they wanted a system that would be flexible for home working
They were using an outdated phone system with very limited features. The system was proving to be costly to run and it wasn't helping to improve the overall customer experience. In addition to this they were paying excessive charges for both their call charges, line rental and broadband.
The key benefits Universeal required were;
Mobile working
Minimal outlay
Utilise minimal lines
Ongoing IT and Telephone support
How Sirus Helped
Mobile Working
Sirus provided them a state of the are LG emg80 telephone system. One of the many benefits of this particular telephone system is the mobile communicatior. We were able to provide the owners the facility to work from home whicle staying connected to their office.
Minimal Outlay
Due to not needing multiple lines and off site equipment the outlay was minimal. The mobile app was free, meaning they could install this on all employees phones.
Ongoing IT and telephone Support
As well as the normal telephone support we have been able to guide them in the setting up of their internal networks for their computers. This was a key part in ensuring that their mobile apps worked.
What Did They Say?
"We find the mobile app fantastic!! I can sit at my home office in Hampshire while staying in contact with the office in Dorchester. This was the key element to us entering a relationship with Sirus and they delivered on everything they promised". Jason Smith, Business Manager