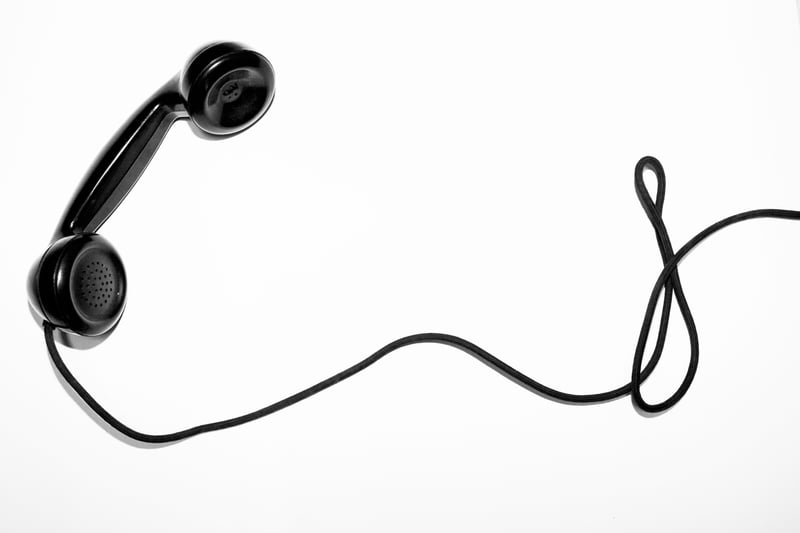 Buying a phone system is a big purchase for any business. It can potentially cost thousands of pounds and is not a decision that should be made without thorough research. Choosing the right provider is key, but with thousands of options available to business owners it can be difficult to know which company is the right fit for your business. It can be easy to make mistakes when purchasing a phone system. Here we discuss the five most common mistakes when buying a phone system and what you should do to avoid them.
Mistake 1: Not considering all options
Too often people limit their options by saying, "I'll only buy a VoIP system." or "PBX has always worked well for us before, we'll get another one." There are a variety of different systems out there with an ever increasing number of capabilities. It's not simply a choice between VoIP or PBX. There are hybrid IP systems that take the best functionality of VoIP and traditional PBX. The best way to approach buying a phone system is to list everything that you want to achieve from the solution and then invite businesses in to see if they can meet the criteria with their solution. Don't get caught up in the broad type of system, focus on the features that you require.
Mistake 2: Not getting a phone system that is compatible with other software
Advances in communications technology over the past couple of years mean that phone systems have developed to a point where many are now unified communications platforms that go far beyond just being a phone system. CRM integration, Outlook and Lync integration, screen popping, intelligent call statistics, remote working capabilities along with mobile, tablet and PC applications are just a few of the capabilities of modern phone systems. Don't buy a phone system that is simply just a phone system. There is so much more available to businesses today that should be utilised to get you ahead of competitors.
Mistake 3: Not doing your research on the company you're buying from
Like in most industries you get companies who promise you the world and deliver nothing. We regularly take on new clients who have had bad experiences with their previous clients. Choosing the wrong provider can mean loss of business and hit companies where it hurts, on the bottom line. It's vital you choose the right company to provide your communications. A company that will help you to increase profit, not a company that will have a negative impact on your business. Make sure you research the company you intend to buy from thoroughly before buying from them. Check their website and look at testimonials and case studies. Get a feel for how they operate. Be fully confident that the company can provide everything you need and can help your business to flourish.
Mistake 4: Not buying a phone system that is easily scalable
When buying a phone system it's important to not only consider your current requirements, but also think about future growth. Does the system you are considering buying allow you to easily add new users? Ideally you want a 'plug and play' system that will allow you to add handsets yourself. If you pay an engineer every time you want to configure a new handset you are adding unnecessary cost to your business. Is there a cost effective solution in place if you decide to open a new office? Purchasing a system that can act a centralised platform for multiple locations can save your business a fortune by not having to install a phone system in every office.
Mistake 5: Not taking advantage of new line technology
Purchasing a system that is compatible with SIP trunk technology could save your company hundreds and even thousands of pounds. SIP is cost effective alternative to ISDN and analogue lines. SIP connects your PBX to your analogue ports through a dedicated voice broadband. At around £5 per month SIP trunks are considerably cheaper than analogue and ISDN. SIP trunks will also enable you to access cheaper call costs that are typically 75% lower than using an analogue line. Perfect for businesses who use a large number of minutes over the course of a month.
If you would like help making the right decision please call a member of the team on 0333 222 1133