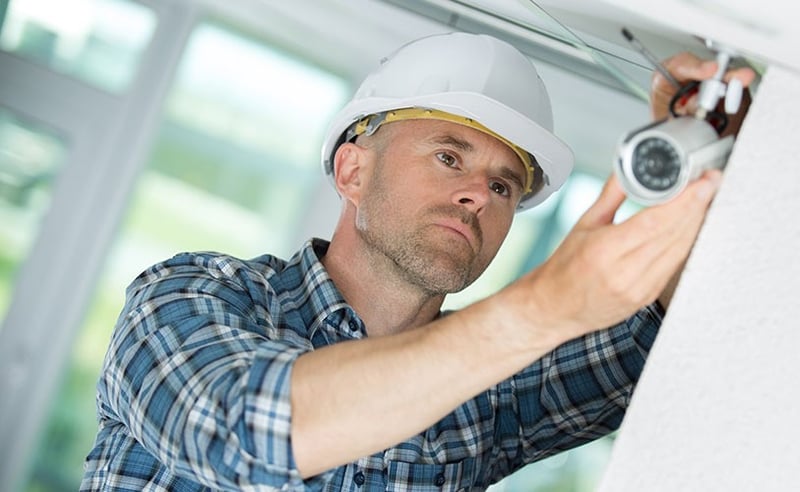 Fitting a CCTV system is a major task that involves extensive wiring, drilling and access, so choosing the right supplier is essential to ensure the process is smooth, efficient and brings minimal disruption to your business. It's certainly not going to be a case of typing "CCTV installation" into Google and booking the first result that pops up - you'll need to do your research.
There are a few simple criteria you can use to ensure you're choosing the best supplier:
1. Competence
Anyone can say they have the skills, but the best way to ensure you're choosing a competent business is to check that they're part of a registered inspectorate scheme such as the Security Systems and Alarms Inspection Board (SSAIB). Boards like the SSAIB will ensure that registered companies are installing and maintaining systems to a recognised standard.
2. examples
Any good supplier will have great feedback from a host of happy customers and will be able to show off a range of case studies. If they don't have anything to showcase, be wary and take the time to do some further research.
3. Staff
Do they employ all of their own staff, and how well are they trained? Many companies will just employ surveyors and subcontract the work itself. You need to make sure the whole process is surveyed, installed and managed by the contractor with their own staff, and that everybody involved is adequately trained in security system engineering. This way, you're sure to get the best possible service and you can rest easy in the knowledge that the work won't simply be dished out to the cheapest sub-contractor.
4. Insurance
Occasionally, accidents happen. If anything happens during the installation process you need to be sure that any injury or damage is covered and that there won't be any repercussions for you as a business. As an absolute minimum, any security systems company should have:
employers' liability insurance
public liability insurance
efficacy insurance
5. Support
Can you rely on your supplier at all times? The last thing you want if something goes wrong is to be waiting hours or even days for someone to attend to your system. Make sure the company you choose not only wants to fit your CCTV system, but have the facilities and drive to provide ongoing support.
You can rest easy in the knowledge that Sirus ticks every one of these boxes - find out how.