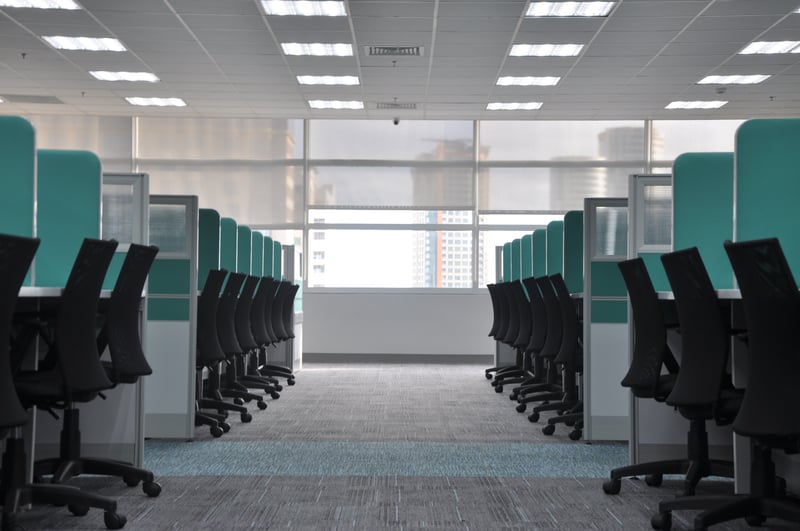 As a growing business, moving into new premises can be an incredibly exciting time, but also very stressful. Between building infrastructure, cabling requirements and broadband speeds, a seamless move of your communications can be hard to get right. With the right planning and the correct resources, you can limit the amount of disruption it causes both your business and your colleagues.
Here are our 4 top tips for migrating your phone system over to your new office:
1. Assess the infrastructure of your new office space
Before committing to your new premises, make sure a telecoms expert establishes what action is needed by examining the layout and infrastructure. Take into account factors like desk layout and consider whether there are enough network points.
Consider moving to a newly built site; you'll be able to plan your infrastructure on a blank canvas. This will give you the opportunity to build a solution from the ground up that meets your business needs perfectly. After all, robust and modern technology infrastructure and capabilities can boost employee productivity and create potential to benefit from new technologies.
2. Consider your cabling needs
There's no denying that cabling can seem like a complex matter you'd rather avoid, but it's a necessity when it comes to maintaining business continuity. Find out if the network already exists for phones and computers, and if it does, find out how it is wired.
If you can, pre-wire the premises to save time and reduce disruption. Check how extensive the cabling is, as you may need to budget hiring an expert technician to do the job.
3. Research local broadband speeds
In the world of modern technology, reliable broadband is essential - but almost a quarter of small businesses in the UK aren't benefiting.
It can take time to set up a new internet connection depending on the location and building type, so make sure you plan this in advance, taking the opportunity to research the options available. Don't make the mistake of assuming you'll get the same service as before, as a huge number of factors could affect the speed of your connection, including:
Line quality
The distance from the broadband socket to the street cabinet
The distance between the street cabinet and your local exchange
The age and type of your router
Whether you are in an urban or rural area
4. Evaluate your current phone system
Use the move as an opportunity to evaluate and potentially upgrade your phone system. Consider whether you are getting the right service at the right price, and if there are any new systems that could make your communications more efficient.
Odds are, if you're using an older system you're not benefiting from the additional facilities that a cloud-based phone system can offer. Features like CRM integration and call recording can do wonders for your business productivity, and an office move is the perfect opportunity to change things up.
Need a hand migrating your telecom setup, or considering an upgrade for your new office? Find out what Sirus can do to help.