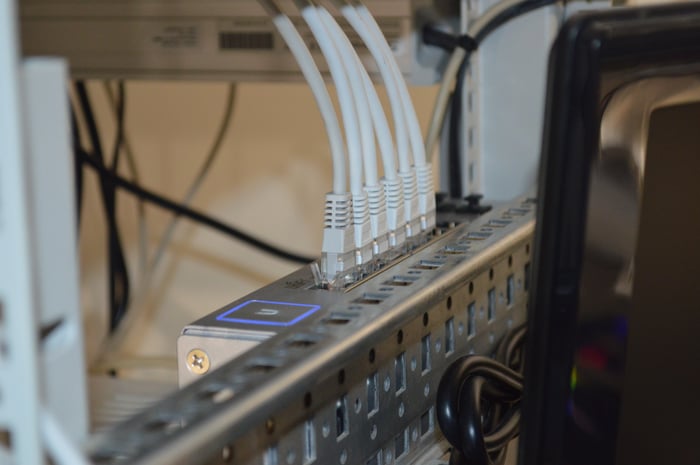 In 2019, it's essential for businesses to have a fast, reliable internet connection. Slow internet speeds cannot only impact employee productivity but also your business growth and the quality of customer service you can offer
Collaboration & Productivity
Multiple sites: As your business develops, so does the likelihood that your teams will grow and you'll open additional sites using hosted services. For a business with multiple sites, it's essential to have streamlined communications between each offices. However, a slow internet connection could hinder the ease of collaboration, as with new sites comes the need for file sharing between offices, conference calling and access to centrally hosted information.
The Cloud: From Office 365 to the G Suite, we rely more and more on the cloud to complete our work every day. The more complicated the tool, the more important it is to have a fast, reliable connection to work efficiently.
Employee productivity: A poor connection increases the likelihood of data slowdowns during peak business hours. Not only is time wasted waiting for pages to load and servers to respond, but morale is likely to decrease as work isn't completed in a timely manner and frustration rises.
Customer Service
Processing payments: Customers don't want to be left waiting to pay once they've made the decision to purchase. Increasing your upload time will reduce your terminal processing time. These precious seconds quickly add up, especially for repeat customers.
Resolving issues: If an issue arises with a customer's service, they generally expect the issue to be resolved as quickly as possible. While some still rely on telephone enquiries, newer and faster forms of digital service like screen sharing require a reliable connection.
CRM: Slow internet can cause a delay in the responsiveness of your Customer Relationship Management (CRM), having an impact on your customers' experience with your website. A page taking too long to load can lead to someone taking their business elsewhere, ultimately resulting in a loss of revenue for your business.
So, what better options are out there?
Fibre broadband
Fire optic cables transmit data extremely fast and make for a much more reliable connection than traditional ADSL broadband.
Leased Line
This is a private internet connection reserved solely for your premise, meaning there is no competition for bandwidth. An improved bandwidth allows you to fully utilise modern technology and keep customer wait times to a minimum.
Get in touch for more information regarding your business internet connection, and we can help design a connectivity solution that perfectly meets your business needs