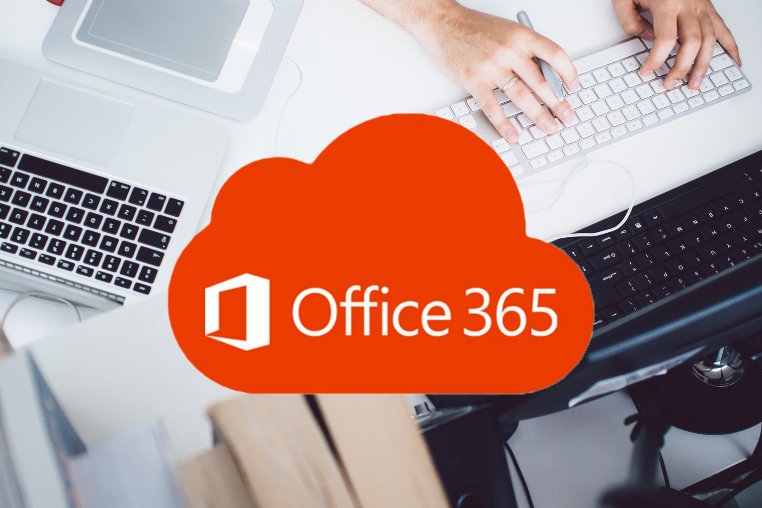 Office 365 give your employees full access to the full Microsoft Office suite, including essentials like Word, Excel, Outlook and PowerPoint. These are all programs that you're probably already familiar with, meaning your employees can work with what they know and no one has to give up the software they know and love.
Being cloud-based, it brings numerous benefits to small businesses that are essential in 2019's working landscape.
In the office, at home, on the go
Office 365 gives you and your employees the ability to work from anywhere, which is vital in today's work environment. Data can be viewed at any time, from any location and on any device.
With the ability to work online or offline, you don't even need a constant internet connection. If you find yourself without a connection, simply continue working on your document and upload it when you're connected again. Plus, once you're connected, you can easily share documents with your clients or customers for an efficient service, rather than having to wait until you're back in the office.
It's easy to see how this would be a huge benefit to businesses with multiple locations or remote workers.
Collaboration and productivity
Office 365's collaboration features allow team members and even whole departments to easily work together on projects and documents. Real-time co-authoring means that all users can view changes as they happen, so you always know exactly what's been change or added. This eliminates the familiar issues that arise from having multiple versions floating around, with nobody knowing which version is the most recent and which document needs to be changed. If this wasn't enough, you can also share access to files directly, rather than sending them as attachments.
Office 365 also works as a cloud-base productivity platform for your business. You can easily keeps things like meetings, emails and contacts organised and up-to-date across all devices and for all team members.
Security and reliability
Office 365 ensures an extremely secure service with security features that include encrypted email, mobile device management and advanced threat analytics:
Message Encryption: This allows you to send encrypted email, stopping anyone other than the intended recipient from reading the contents. This works regardless of which email service your recipient is using.
Advanced Threat Analytics (ATA): ATA uses analytics and machine learning to detect and alert you to suspicious activity straight away. All of your emails are scanned for malicious links and attachments as they hit your network and any malicious attachments are eliminated. Your recipient will still get the email, but will receive a message explaining why the attachment isn't there.
Mobile Device Management: This helps you secure and manage Office on all of your employees' devices to protect private company information. You can create and manage security policies, remotely wipe a device and view detailed reports.
In addition to these features, the Office suite is automatically updated to the latest version at no extra cost meaning you will always have the latest most secure, version, and data is stored together on the cloud which not only gives you a professional edge but protects your data in the instance of any office based disasters. Plus, service level agreements (SLAs) are in place should any data be lost that also offer a 99.99% uptime guarantee.
So what are you waiting for? Get in touch to find out more about the various Office 365 packages Sirus can offer your business.