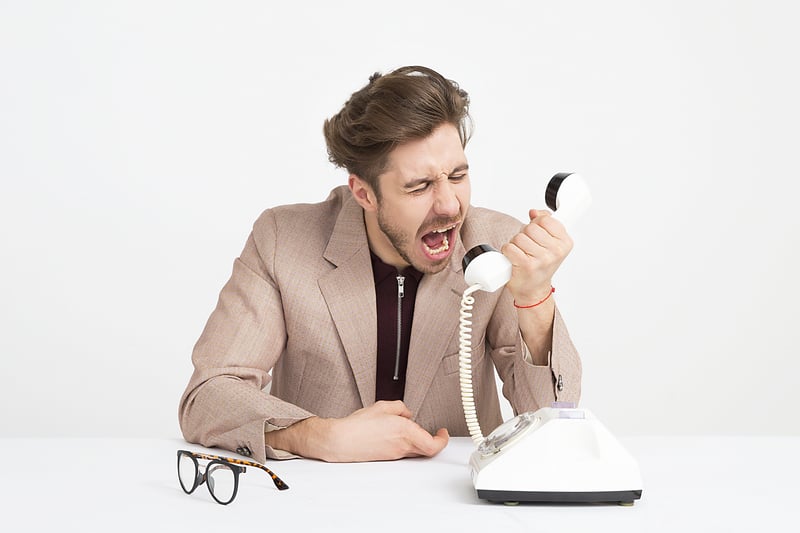 If it ain't broke, don't fix it - right?
Well, not necessarily. We all know that technology is evolving at an almost exponential rate. To stay competitive and survive in 2019's ever-changing business environment, every business needs to adopt the latest communication technologies, which will ultimately lead to higher levels of efficiency, productivity and customer service.
It's not just broken handsets that should have you reconsidering your system - here are 4 big warning signs that should indicate it's time for an upgrade:
1. You're running out of capacity
Most traditional phone systems have a limited capacity that is capable of supporting a maximum number of devices, including phone lines and fax machines. If you're growing as a business, you may soon find that you'll need to purchase additional ports to accommodate new users. Is it worth the additional cost?
Consider whether you are able to add more extensions and install new handsets easily when you expand your business and space. If not, it's time to upgrade to a more scalable VoIP system which will allow you to add additional users more easily.
2. You spend too much time managing the system
The more outdated your phone system, the more time you're going to spend managing it. In order to streamline your communications and workflows, you'll eventually find yourself needing a fully hosted, cloud-based system.
The entire infrastructure of an iPECS phone system is managed remotely with minimal on-premise hardware. Not only will you get an expert installation, you'll also receive ongoing support and maintenance - allowing your staff to focus on the business, not the phones.
3. Remote workers are having trouble
If you employ anyone who spends a lot of time working remotely or on-the-go, it's essential that they have the right tools for the job.
A mobile app connected to an iPECS phone system gives employees full-featured desk phone functionality on the go. This allows you to make and receive business calls from any location while staying connected to the business phone system. This means your clients and colleagues can reach your team wherever they are working from without relying on a personal number.
4. Your technology is no longer supported
Companies will all too often find themselves using phone hardware that is no longer manufactured. It may be easy to think "it's fine, it's still working perfectly fine", but it's only a matter of time before you have an outage and your hardware fails.
Regular downtime, expensive maintenance and limited flexibility could all be on the horizon if you don't upgrade!
Clearly it's time to upgrade before it's too late! Find out how Sirus can meet your requirements.