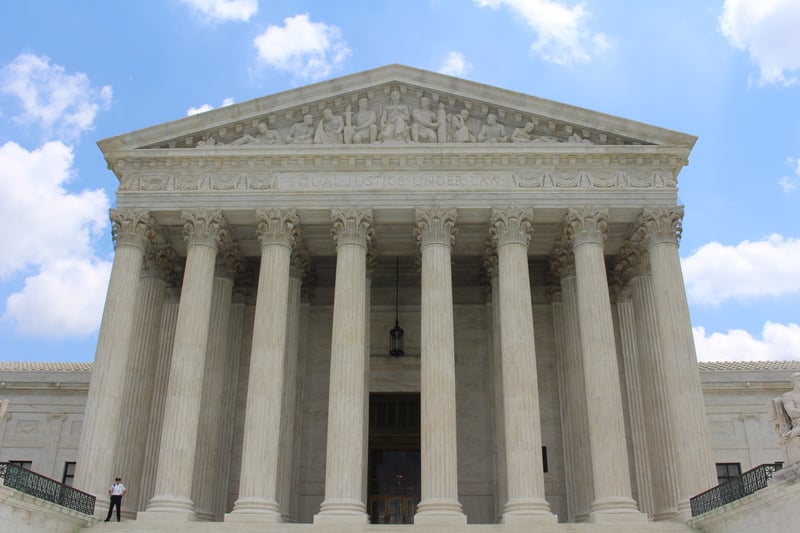 Being an industry with clients dependant on fast and factual information, communications have to be at the forefront of every firm in the legal sector. You probably already know that to remain competitive you have to adopt strong businesses process and an effective IT strategy, yet we're still finding that many firms are still relying on traditional analogue phone systems, missing out on the benefits, flexibility and cost savings that cloud-based systems can offer.
Between this and the announcement that BT will be switching off ISDN in 2025, as many as 80% of business owners are starting to opt for cloud, with good reason. Here are some of the benefits that cloud will bring to your legal firm:
1. Support for remote working
Half the UK workforce is expected to adopt flexible working by 2020, and an increasing number of law firms are already offering their teams this opportunity. But with your staff working remotely, how do you stay connected?
A mobile app connected to your iPECS phone system gives you full-featured desk phone functionality on the go. This allows you to make and receive business calls from any location while staying connected to the business phone system. This means your clients and colleagues can reach your team wherever they are working from without relying on using a personal number.
2. Easier collaboration
A cloud-based system not only allows multiple people to join a conference call at any time, but they'll be able to do this via their handset, mobile phone, PC or laptop. Whether you're in adjacent rooms or different countries, you'll be connected instantly with enhanced call quality, allowing for seamless collaboration and instant problem solving.
Sometimes you just can't get onto a call, which is where the other features of Unified Communications come in. For instance, Chat allows employees to chat from a desktop application or via their mobile phone. It provides a method to collaborate quickly and efficiently on the little things, saving time on gathering information and increasing efficiency as a result.
3. CRM integration
Odds are your business is using legal management software which contains a database full of client information.
Your iPECS phone system will be able to integrate with your database software. This gives your phone system the ability to instantly identify your client's phone number and information, displaying their name and recent history before you even pick up the call. Not only does this save valuable time, but allows you to personalise key messaging from the second you answer the phone.
4. Call recording
When it comes to legal proceedings, the fully encrypted and GDPR-compliant call recordings that are available with the iPECS cloud system can be invaluable evidence during the dispute.
In addition, call recording allows you to retrieve, search through, pause, download and listen to your recordings on demand. This can increase accuracy of information, provide real-world training opportunities and help you better understand the needs of your clients.
5. Disaster recovery
There are few sectors where efficient access to business communications is more crucial that the legal sector. In the event of any major problem, you need to ensure your business continues to run as smoothly as possible to avoid any losses in revenue, time and reputation.
Many providers solve this conundrum by offering you the ability to divert calls to mobile phones in the case of an emergency. Taking this one step further, Sirus' disaster recovery process guarantees that your desk phones won't stop working in the event of a disaster. If connectivity to your building fails, the call server will kick in and your staff will hardly even notice a difference to phone functionality.
Get in touch to find out more about how a cloud solution from Sirus can set you ahead of your competition in the legal sector.