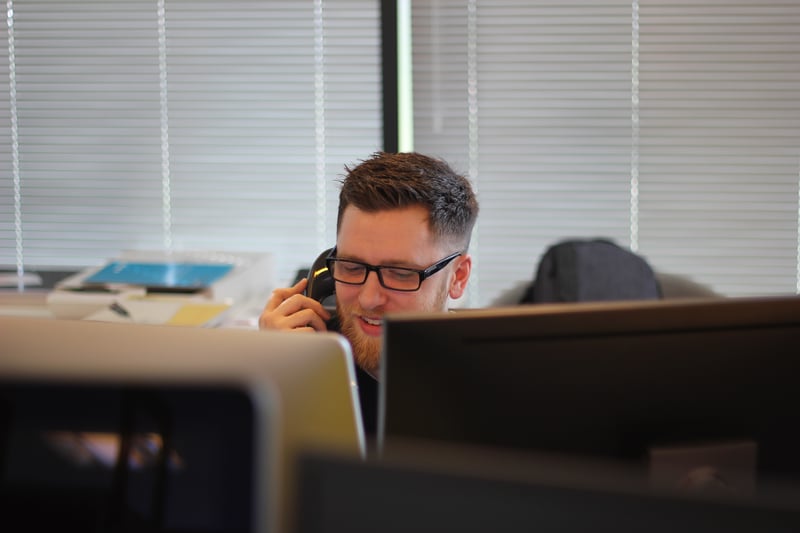 In today's fast-paced and changing business environment, it's crucial to be flexible. This means being able to quickly respond to changes in the market constantly improve technologies and understand patterns of employment
For many businesses, scalability is one of the most important elements a phone system can offer. A scalable system gives you the ability to respond more quickly to changes in both the market and your business.
The challenges
New sites, offices or departments require additional communication resources
Seasonal events, like Christmas or Summer promotions can add pressure to the number of incoming calls
Growth in employee requests for mobile and flexible working
Change can sneak up on you and your organisation needs to be ready to respond and adapt in order to remain competitive. Traditional telecoms solutions don't tend to be flexible enough to cope with fast-paced change. Without customers demanding timely and accurate responses and the pace of change increasing rapidly, you simply can't afford to hang around and wait for a new phone system every time your business grows.
Wouldn't it be better if control of your system could be managed in-house, rather than relying on a third party to implement changes for you?
The solution
More and more companies are opting for a cloud-based solution over traditional fixed line telephony, with good reason.
Cloud-based telephony can not only meet your changing needs for speed, flexibility and scalability, but can often deliver a more cost-effective solution than your traditional system.
A cloud based solution...
Removes the hassle of managing your own PBX, while leaving you in control of your business telecoms.
Benefits multi-site organisations with seamless integration of communications without the need for multiple numbers
Allows you to add new users to the system as your business grows.
You can't avoid change, but you can certainly prepare for it. Choosing a cloud solution from

Sirus

will ensure your communications are in prime position to respond to any changes that come your way. m
More like this: